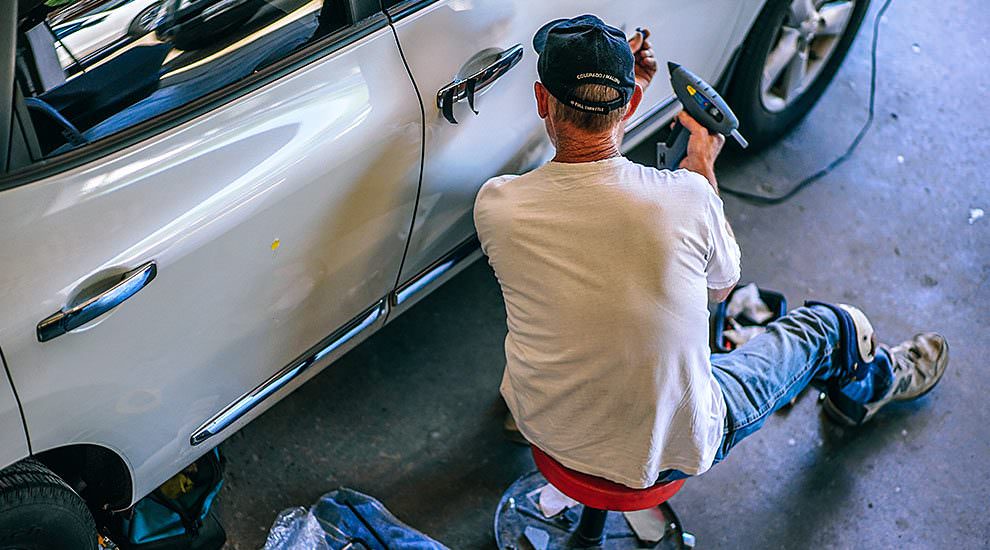 Too many automotive centers are taking advantage of the consumer's lack of knowledge about their vehicles when it comes time for repairs. While there are many trustworthy shops that do honorable and reliable work, there are always places that are quick to take the consumer's money while not making the necessary repairs.
The government, the press, Better Business Bureaus and other consumer rights advocates are working hard to intervene, and while some shops are getting caught and being indicted with fraud, too many are still under the radar and getting away with it.
Here are some tips on how to become better educated about your vehicle so that when repair work is needed, you will have a better understanding of what is actually being done.
Talk to Everyone
The most important thing of course is to find a reputable place that's been in business for several years. The best way to find this kind of information is to ask your family and friends where they have their vehicles maintained. Ask your coworkers and anyone whose opinion you value. Why do they like the shop they frequent, what their fees are, and how long they have been using that particular place? This is where doing a little research will save you a ton of headaches and a lot of money.
When it's time to take your vehicle to the shop, be very specific in what you are there for. For example, if you are replacing tires, let them know you are there just for tire work. If the service adviser tells you that you need additional work done, question why it's needed. If you feel the mechanic is trying to up sell you unnecessary repair work, this should raise a red flag. You have every right to request a quote for their suggested repairs and get a second opinion.
Don't be Shy
There are times when a service adviser may tell you that you need new brakes or that you have a leak, both of which can be relatively easily spotted when the vehicle is in the air and the wheels are off the vehicle. This is generally the time these types of potential problems are found. Ask the adviser for measurements of components that are worn, such as the brakes, and ask if you can take a look for yourself. If you feel they are not being forthcoming with the information you need in order to make a decision, or they will not allow you to view the problem, do not approve the repair. Most reputable shops have no problem with these kinds of requests.
If you need major repairs, such as engine replacement or transmission repairs, always get a second opinion from another reputable shop. If you have built up a good relationship with your existing shop, this may not be necessary. But if this is the first time you have brought your vehicle to a new shop it's important to get that second opinion.
If it's not practical to move your vehicle, take the time to get "ballpark" estimates by telephone. Reputable shops understand the need for their customers to get additional quotes. It's in their best interest to accommodate you in any way they can in order to get and keep your business.
Be Prepared
Be a knowledgeable consumer. Read your owner's manual and be prepared for the regular wear and replacement work that will arise every few thousand miles. Keep your vehicle on its proper maintenance schedule and when larger problems arise, you are not hit unawares with a huge expense.
It expenses revenue to own a automobile and hold it in excellent repair, and it might expense more than you bargained for for those who are usually not careful. Don't be afraid to ask for input from others and gather as much data along the way as it is possible to. Being ready, you stand a substantially much better chance of avoiding automotive repair fraud