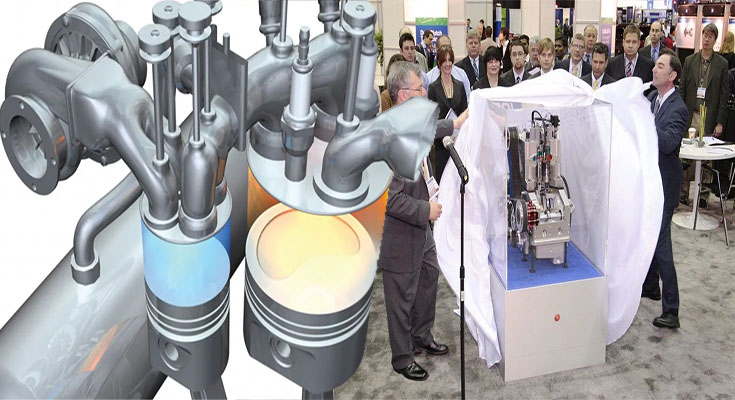 This week's headlines include a new engine prototype from Safran, a split-cycle power plant from the Scuderi Group, and Michigan State revealing a 25-kilowatt version of its own experimental system. And despite the waning production of Ford GTs, there are still a few developments worth checking out. Here's a closer look at some of the major developments. Also: The price of a one-off direct-injection system has reached the stratosphere, and Doyle is looking for investors.
Safran unveils new engine prototype
Airliner makers could soon see a more fuel-efficient engine in the sky, thanks to Safran's new open-rotor engine prototype. The new architecture could reduce fuel consumption by 15 percent. The new engine is expected to be ready for testing around 2025. Ultimately, it may even affect airline fares, since it would cut the cost of fuel. But there are a few hurdles to overcome before this new engine can reach the skies.
The new prototype uses additive manufacturing, dual-channel fadec, and unspecified new materials to produce an engine with 1,100 horsepower. The engine's power-to-weight ratio will be up to 30 percent higher than the current engine, making it more efficient in offshore missions, search-and-rescue, and firefighting missions. Safran named the new engine prototype after a geographical feature in the Pyrenees mountains. The name of the high-altitude lake is Arrius. Another name is Makila, which refers to a traditional Basque walking stick. The new engine prototype will also be used in military transport helicopters.
Scuderi Group unveils split-cycle engine
The Scuderi Group has revealed a prototype of its split-cycle engine. The prototype can store compressed air to push the power cylinders down when the engine is at a low power level. This is an important feature to consider, as proper use of compressed air can increase fuel efficiency by 50 percent. …
New Engine Prototype and Split-Cycle Power Plant From Scuderi Group

Read More